---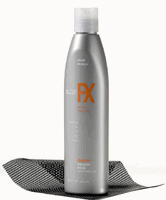 Sudzz FX: Great Hair Products that contain no harmful sulfates -- A Salon only Product
SudzzFX Treatment Liquids: Deep down care for healthy, shiny hair. SudzzFX Treatment Liquids utilize the latest technology to cleanse, moisture, repair, nourish and protect the very structure of hair - bringing back its natural beauty, shine and health. Key to its performance are sulfate-free cleansing treatments and FXulites time-release microcapsules formulated with honey in a liquid crystal non-sticky form and a Keratin-Repairing Complex. SudzzFX is a natural for people whose hair has been subjected to environmental stress, moisture-robbing blow styling, depleting chemical services and shampoos with stripping suflates. SudzzFX is also the right choice as maintenance formulas for healthy hair.


Click here for PRICES or to PURCHASE.. - Click here for PRICES Sorted Alphabetically..





<!a href=''>

BlowOut Volumizing Spray Gel  
Make volume a big thing. This spray gel is alcohol-free, moisture-rich and ready to blow out to the max. Your hair can rise above it all while maintaining lightweight touchability. The BlowOut formula is never sticky, never flaky, never dull. Spray i....more


<!a href=''>

Chizel Hard Rock Creme Gel  
Sudzz FX Chizel Hard Rock Cream Gel works for all hair types. Chizel™ is a great styling option for all hair types. It gives extreme hold and control, provides dramatic spikes and slick backs, dries fast and never flakes, gives incredible hold all da....more

Currently out of stock
8 oz   $19.75
Please call store for More Information

---

---

<!a href=''>

Chizel Hard Rock Creme Gel  
Sudzz FX Chizel Hard Rock Cream Gel works for all hair types. Chizel™ is a great styling option for all hair types. It gives extreme hold and control, provides dramatic spikes and slick backs, dries fast and never flakes, gives incredible hold all da....more

Currently out of stock
8 oz   $19.75
Please call store for More Information

---

---
<!a href=''>

AeroFixx Working & Finishing Spray - medium hold  
Sudzz FX AeroFixx is a working & finishing aerosol hair spray for all hair types. AeroFixx™ is a great working and finishing aerosol spray. Position it as a hairspray in a gel base. Has the flexibility of a gel with the firm hold of a hair spray. Gre....more

Currently out of stock
10 oz   $22.00
Please call store for More Information

---

---

<!a href=''>

Airplay Designing Spray  
Sudzz Fx Airplay Designing Spray is an ultra-fine, dry working spray that provides a soft and touchable hold. Can also be used with a curling or flat iron to create today s styles. AirPlay is rich in FXulites Complex that restores your hair and defen....more

Currently out of stock
10 oz   $21.50
Please call store for More Information

---

---
<!a href=''>

Lemonade Dreamzz  
Sudzz FX Lemonade Dreamzz Texture Creme is a shaping and texturizing cream for all hair types. Lemonade Dreamzz is a great shaping and texturizing cream. Great for all types of hair including fine hair. Use it for blow drying volume into the style, a....more

Currently out of stock
2 oz   $16.50
Please call store for More Information

---

---

<!a href=''>

Liquid Luxe Luxury Mist  
Instant repair, protection and polish.
A lightweight leave-in treatment mist that repairs and prevents split ends.
Adds brilliant shine, while protecting the hair from thermal damage.
Contains green tea to help reduce environment....more

Currently out of stock
4 oz   $23.00
Please call store for More Information

---

---

<!a href=''>

Marmalade Jazz Pomade Gel  
Sudzz FX Marmalade Jazz Pomade Gel is a multi-purpose styling tool for working and finishing on all hair types. Marmalade Jazz is a great multi purpose styling tool using new ingredient technology that can be used for Curl enhancement, where the inte....more

Currently out of stock
2 oz   $16.50
Please call store for More Information

---

---