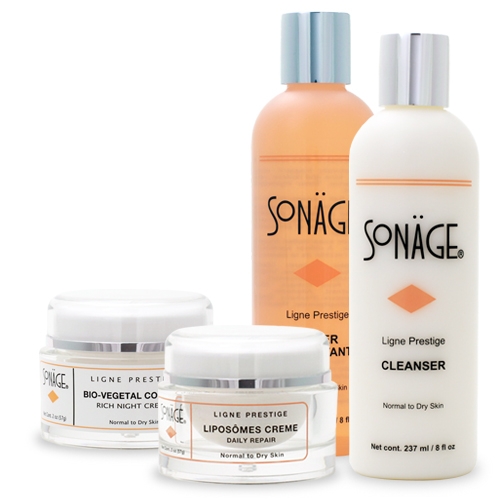 Click Here To Sort List Alphabetically
Sonage
Sonage has the following types of products available for sale by Joybeauty.com:
Anti Aging, Anti Wrinkle, Cleanser, Eye, Mask, Moisturizer, Toner, Vitamin C,
Sonage lines includes 26 professional and consumer products.
Extensive knowledge, years or research and experience provided the basis for the development of Sonage advanced product lines. Sonage means e;His or Here; age in French. Ecologically aware and formulated without any unnecessary additives, these time-release products incorporate the latest discoveries and natures purest botanical extracts. Required preservatives used to maintain product purity and quality are in minimal concentration and clinical human trial is chosen over animal testing. All Packaging is recyclable.