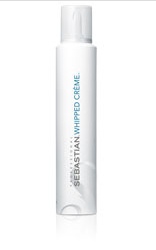 Click Here To Sort List Alphabetically
Sebastian Products
Sebastian has the following types of products available for sale by Joybeauty.com:
Cellophanes, Conditioner, Hair Spray, Mousse, Shampoo, Styling,
Being a passionate professional hair care and cosmetics, Sebastian has driven to be the leader in their industry through vision, conceptual innovation and creative idenity. With cruelty-free products and recyclable packaging, Sebastian had been in the right place all along. The more successful the company became, the more they were able to give -- to the right causes.