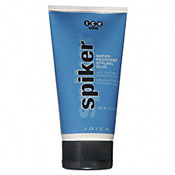 Click Here To Sort List Alphabetically
Ice Products
Ice has the following types of products available for sale by Joybeauty.com:
Gel, Hair Spray, Shampoo, Styling,
Ice tools for your head. Design it and build it from scratch. Mix and match it any way you like. Go funky or stay sweet, the choice is yours. If its in your head. Put in on your head. Go ahead, update an old design, enhance an existing style, or build someting entirely new! You choose. Its freedom of expression!