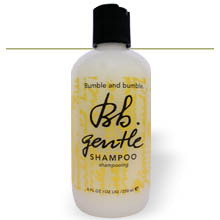 Click Here To Sort List Alphabetically
Bumble and Bumble Products
Bumble and Bumble has the following types of products available for sale by Joybeauty.com:
Conditioner, Hair Spray, Shampoo, Styling,
Founded in 1977, Bumble and Bumble has become THE INSTITUTION for hair fashion and hair care worldwide. Today, the name Bumble and bumble is synonymous to concepts that emphasized the individual, transcended trends, and career-launching looks. Bumble and Bumble team of session stylists create looks for major fashion designers in shows and magazines internationally. Working closely with top modeling agencies to design trend-setting looks, Bumble and Bumble sets the tone for the latest in hair fashion. The salon, the photo studios, the catwalks, and the classroom are all vast laboratories for the development of Bumble and Bumble talent, ideas, techniques, and products - ones that work not only on models in Vogue, but that truly work for anyone.