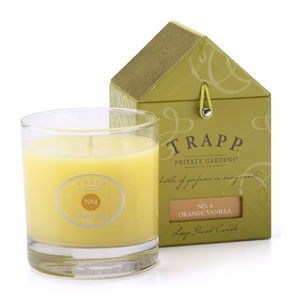 Click Here To Sort List Alphabetically
Trapp Candles
Trapp Candles has the following types of products available for sale by Joybeauty.com:
Home Fragrance Mist, Melts, Votive,
Trapp Candles begins with a simple premise: to saturate every poured candle, votive and room spray with as much pure, premium fragrance as phisically possible - in essence, a bottle of perfume in every candle. No one uses more, or to more effect. The result? A paradise of quality home fragrance products, ready to fill the air with the most wonderful fragrances.