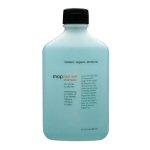 Click Here To Sort List Alphabetically
Mop Hair Products
Mop has the following types of products available for sale by Joybeauty.com:
Conditioner, Shampoo,
MOP was created to provide hairdressers and their entire range of consumer clients the best possible line of natural, organic hair care products. Mop is designed to provide a wonderfully simple solution for maintaining rich, shiny and manageable hair, for every member of the family. Modern designed through the most advanced technology for todays lifestyle - simple, natural, quality conscious and easy organic - formulated with natural, time-honored ingredients, which enhance beauty and healthful living products - created to be the finest quality cleansing, conditioning, and styling line for everyone in todays modern family.