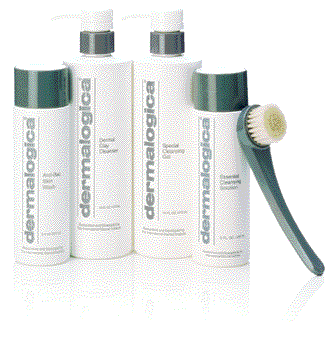 Click Here To Sort List Alphabetically
Dermalogica Products
Dermalogica has the following types of products available for sale by Joybeauty.com:
Acne, Anti Aging, Body, Boosters, Brushes, Cleanser, Eye, Hand Cream, Lip Care, Mask, MediBac, Moisturizer, Scrub, Sensitive Skin, Shaving Oil, Sun Care, Toner,
Dermalogica products is a simple, serious and unique skin care system that delivers effective results in the minimum amount of time. Dermalogica products is designed as a professionally recommended program of salon treatments and maintenance products, without complicated, outdated rituals. Dermalogica is used and recommended by professional skin care salons, spas and medical centres around the world.


Dermalogica Products contain no mineral oils, artificial colors or fragrances, lanoline, denatured alcohols, formaldehyde, and are non-comedogenic. A moderately priced line especially for sensitive or reactive skin types.